Regular price
$167.00 USD
Regular price
Sale price
$167.00 USD
Unit price
per
Sale
Sold out
Heated up to 50 degrees Celsius

Keeps you warm when it's cold

Works with a normal power bank
Size chart

| | | | | | | |
| --- | --- | --- | --- | --- | --- | --- |
| Size (CM) | XS | S | M | L | XL | XXL |
| Shoulder | 36 | 37 | 38 | 39 | 40 | 41 |
| Chest | 94 | 98 | 102 | 106 | 110 | 114 |
| Length | 60 | 62 | 64 | 66 | 68 | 70 |
| | | | | | | |

This vest is fitted. Choose your normal size or a larger size. Size not right? Then you can always exchange it free of charge!
5 heating zones

The Høgge tangled body warmer has 5 heating zones.

One in the neck, two on the stomach (1 left 1 right), and two on the back (high and low).

This is our product image to get a better idea of ​​where the heating is located.
Product description

Material of the electrically heated ladies bodywarmer
Shell: 100% Polyester
Filling: 100% polyester

Features of the heated ladies bodywarmer
Stretch panels on the side and therefore close to the body with detachable hood.

Product description of the bodywarmer
The electrically heated ladies' body warmer in black is equipped with 5 heating panels. Two panels on the stomach, two on the back and one on the neck. Ideal to keep you warm. The back and abdomen can be operated separately. The silver interior also offers extra warmth when no power bank is connected. Washing this ladies black bodywamer is no problem.

Choose a Gløde 10,000 mAh or 20,000 mAh power bank
When ordering, you can choose a compact 10,000 mAh and 20,000 mAh power bank. When ordering, choose whether you want a power bank. With the 10,000 mAh power bank, the vest provides heat for up to 6 hours with a 20,000 mAh power bank from Gløde for up to 12 hours.

Temperature adjustable front and rear
This heated body warmer has 5 carbon fiber heating zones that provide fully adjustable heating comfort at the touch of a button. The heating elements can be set in three temperature settings. The electric heated vest provides the most needed warmth for your body. Regardless of the outside temperature, you can feel the comfort and warmth.

Suitable for various occasions
The bodywarmer is comfortable and easy to wear. It is water and windproof and is made of breathable fabrics. Especially for outdoor sports, such as skiing, cross-country skiing, running and other outdoor activities such as motorcycling, hiking, camping, fishing, etc. Also for cold indoor spaces if you cannot turn on the heating or if you are working in the cold attic at home or doing a job in the garage does, this vest is the ideal solution.

Relieves pain
The bodywarmer warms the body, helps to promote blood circulation and relieves muscle pain. If you have gone through your back, this vest also provides very pleasant pain relief.

Machine and hand washable
Use a good laundry bag to protect the USB cable from abrasion and entanglement. Rinse with clear water. Do not wring dry after washing. Dry it naturally. Please use a maximum washing temperature of 30 degrees.

ℹ Instructions for use
Long press the power button for 3 seconds. Red light then flashes for automatic heating to the highest setting. When this position is reached, the light turns white and goes to the average position and maintains a stable temperature. From here you can change the temperature to Red (High), White (Medium) and Blue (Low) with 1 push.


Free shipping & returns

Send

Ordered before 4:00 PM? Then the package will be shipped the same day with DPD or DHL. If you order after 4:00 PM, the package will be shipped the next day.

Shipping within the Netherlands or to Belgium takes 1 day. This means that you can often expect the package the next day. Of course there can always be a delay with the carrier of the package.

Shipping outside the Netherlands and Belgium? Then you can expect the package within 2-5 working days. In this case we always choose the fastest carrier.

With all shipments you will receive a track and trace number immediately after shipment. With this you can easily trace your package.

Return

Would you like to return your product? Then this is of course possible within 30 days. You can easily register a return with the following link:

When requesting a return label, indicate the reason for the return and whether you want a refund, a different size or a replacement product.

If you have any questions about this, you can always contact info@glode.nl
1 year warranty & support

At Gløde we are convinced of the quality of our heated and cooling clothing and accessories. That is why we offer a standard 1-year manufacturer's warranty. Do you still need help from us after 1 year? Please contact us so that we can help you further.

Register repair

Do you want to register a repair for warranty? Send a message to our customer service: support@glode.nl. State what the defect is and your order number. This way we can solve the problem for you as soon as possible.
Large or small power bank?

Which power bank should I choose? The large or the small power bank? Or do I not need a power bank? We try to answer these questions as briefly as possible.

Own power bank
If you choose your own power bank, we will not supply a Gløde power bank with the vest. You can choose to use a power bank that you have already purchased with another Gløde product.

Small power bank 3-6 hours of heat
If you choose a small power bank, the vest will emit heat for 3-6 hours depending on which setting you use. A small power bank has a capacity of 10,000 mah and weighs 150 grams. More information

Large power bank 6-12 hours of heat
If you choose a large power bank, the vest will emit heat for 6-12 hours depending on which setting you use. A large power bank has a capacity of 20,000 mah and weighs 300 grams. More information
View full details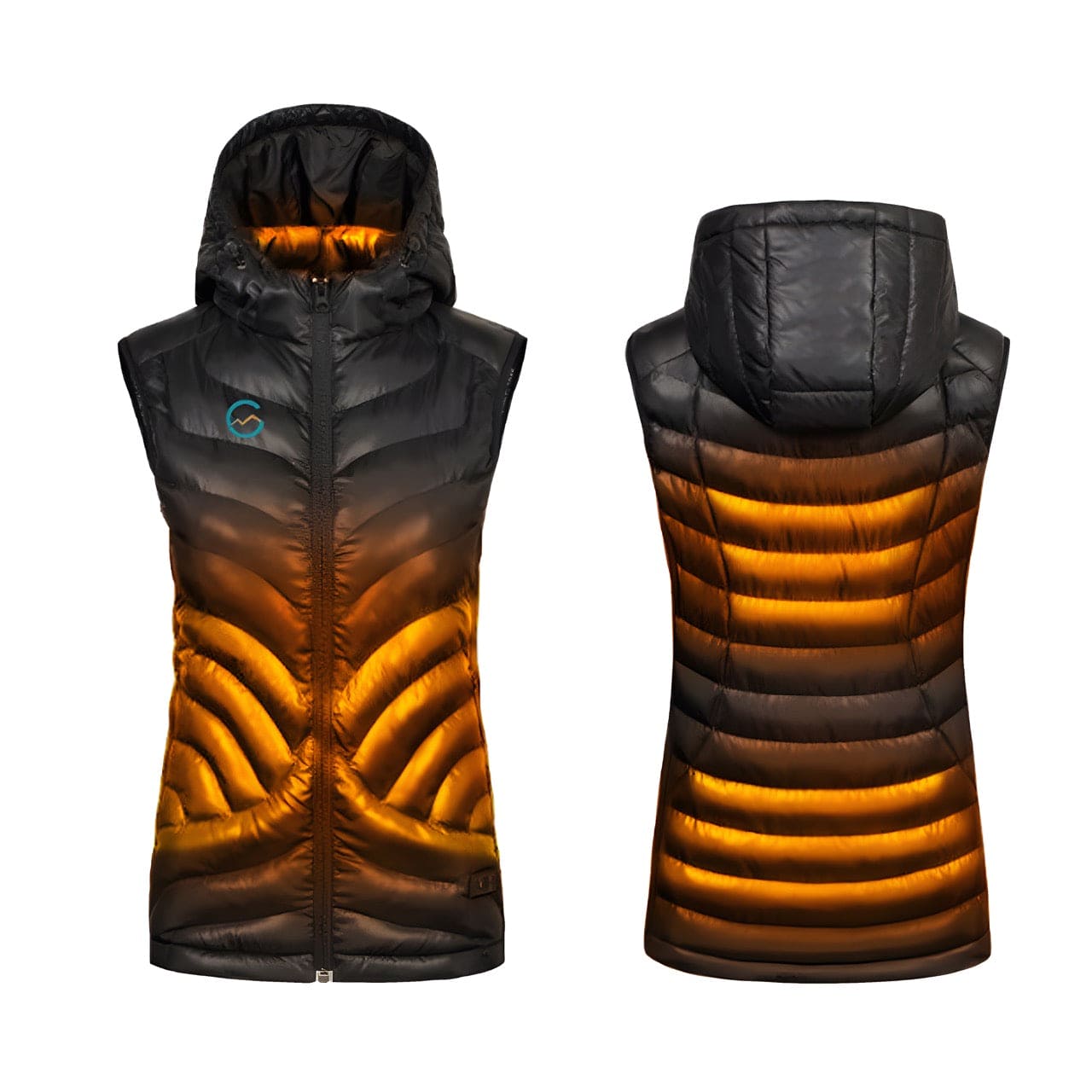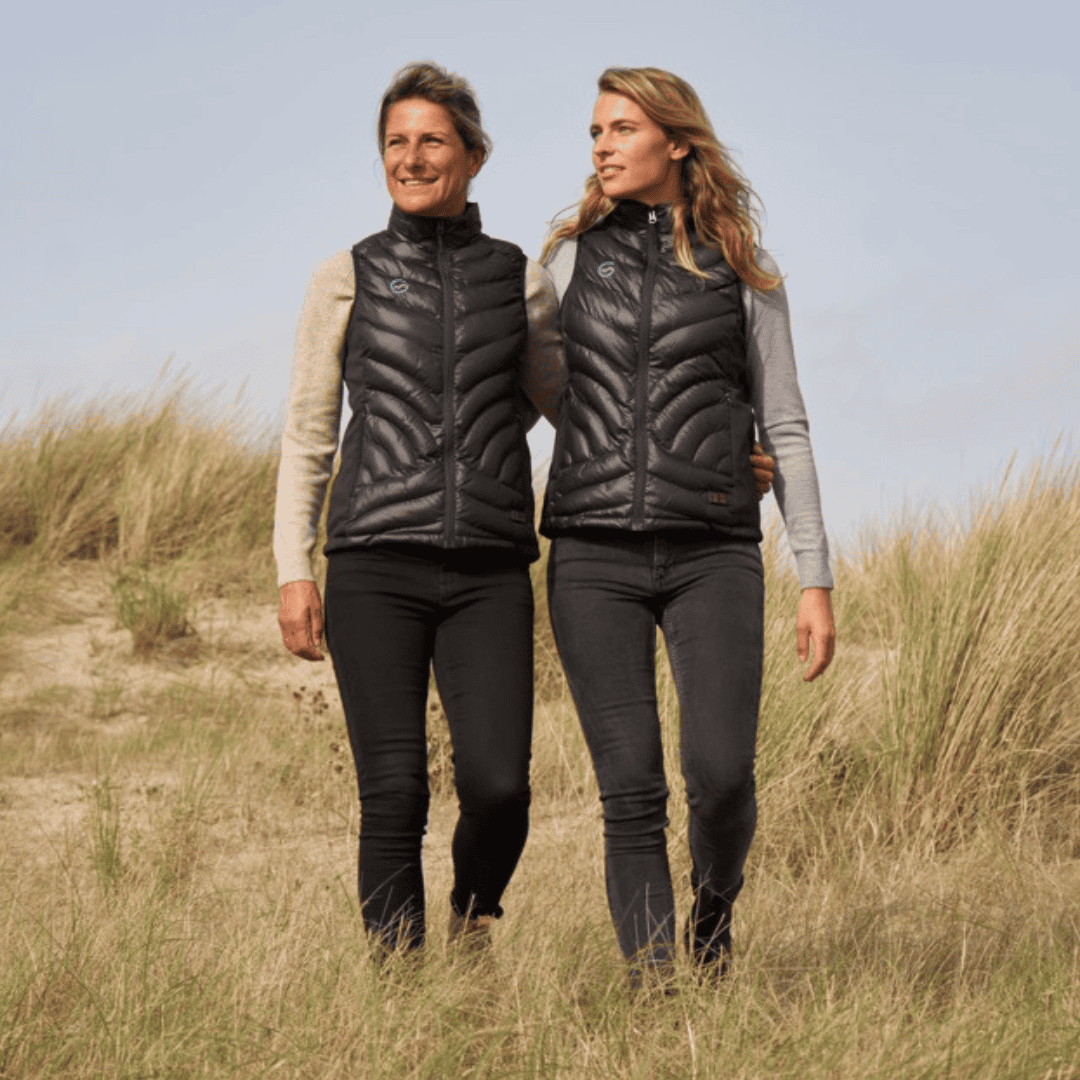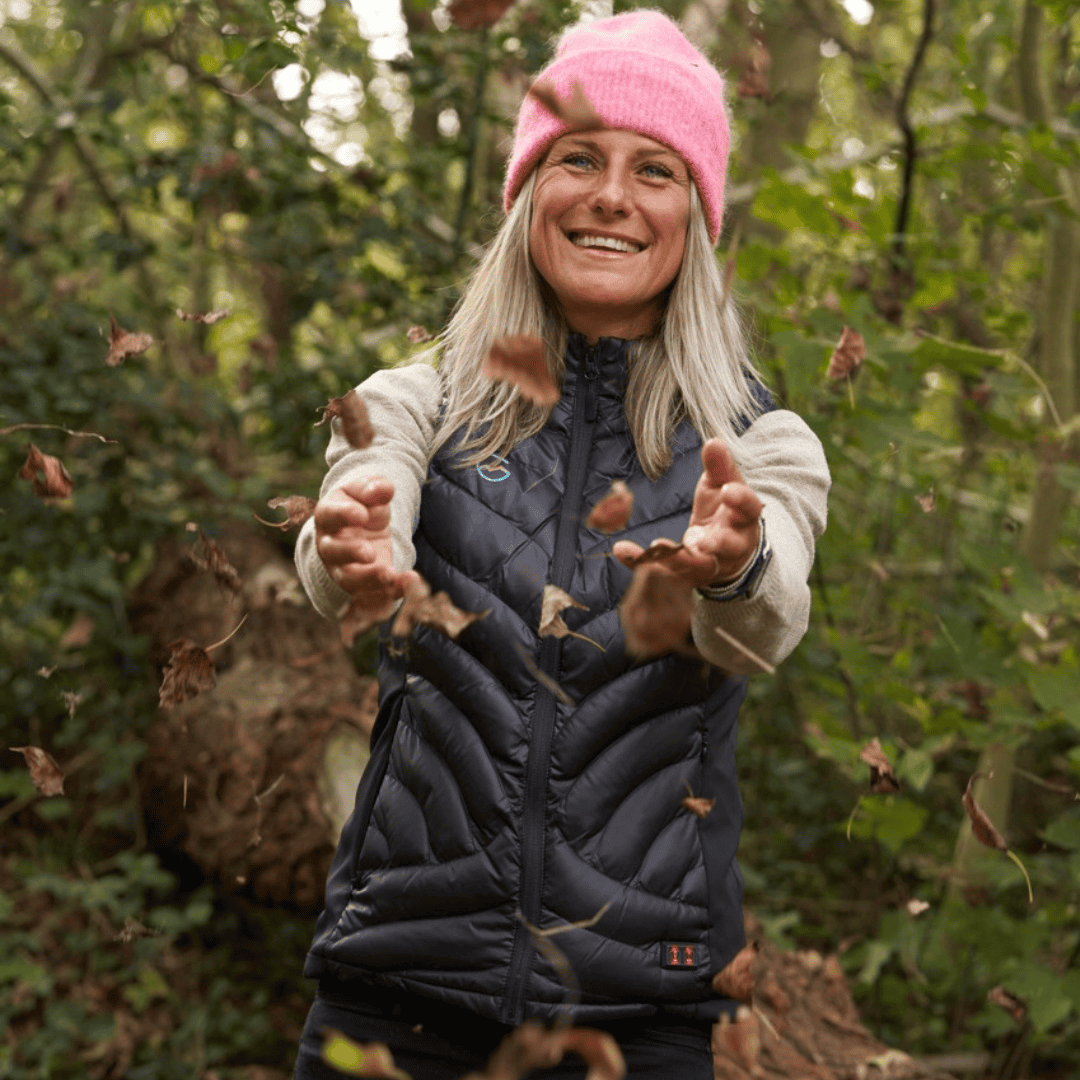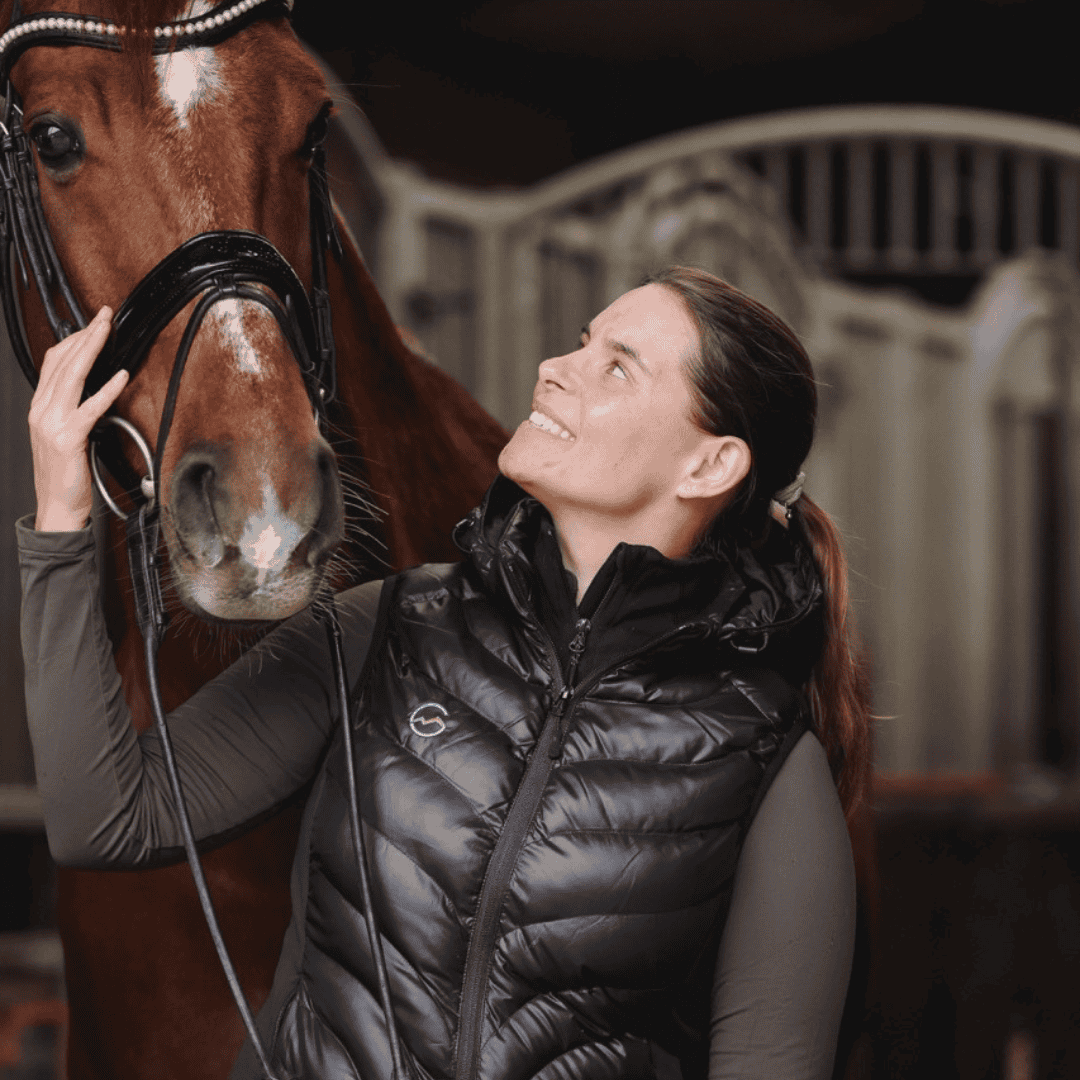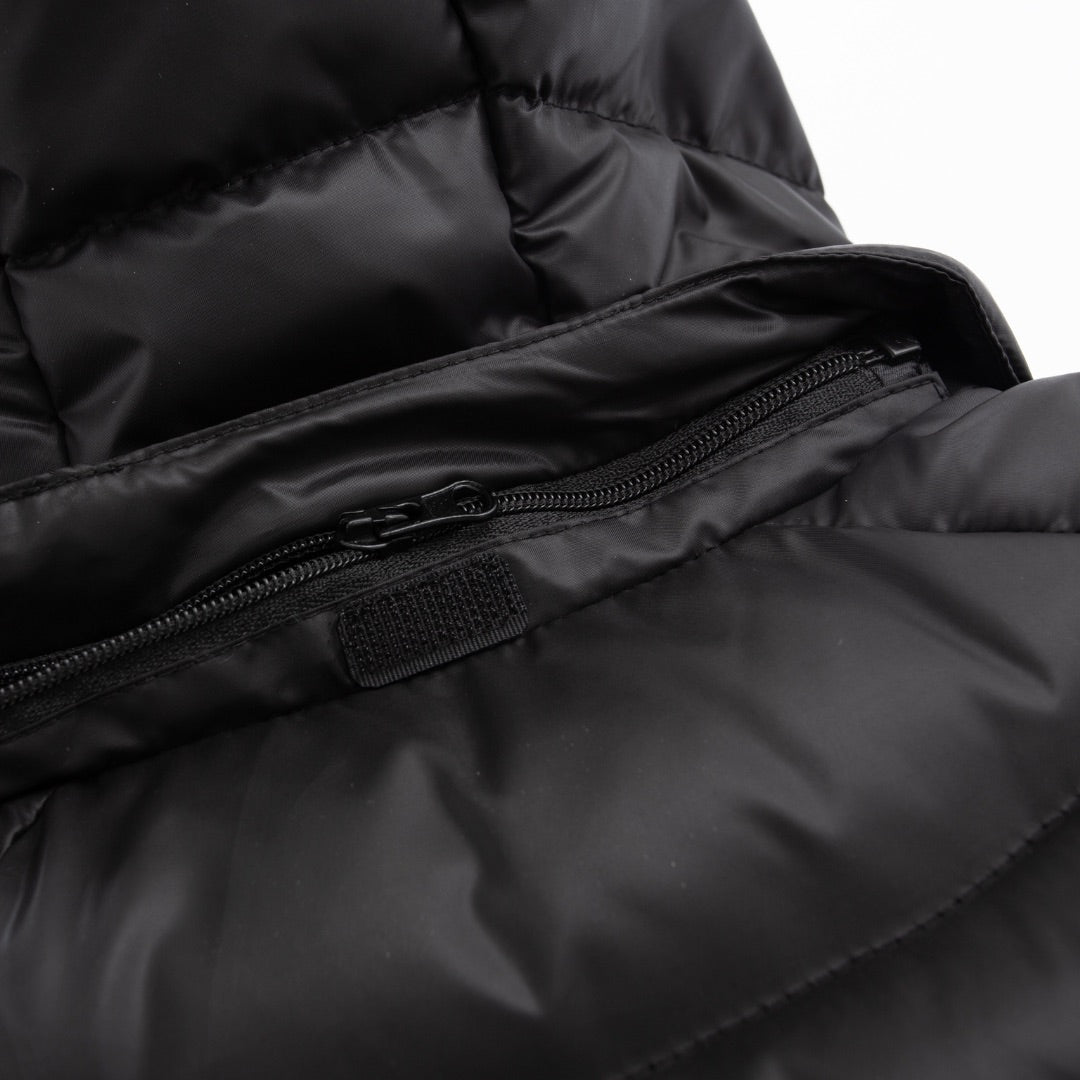 Detachable hood
It is possible to remove the hood using an easy zipper. This means the body warmer also fits easily under a jacket, vest or raincoat.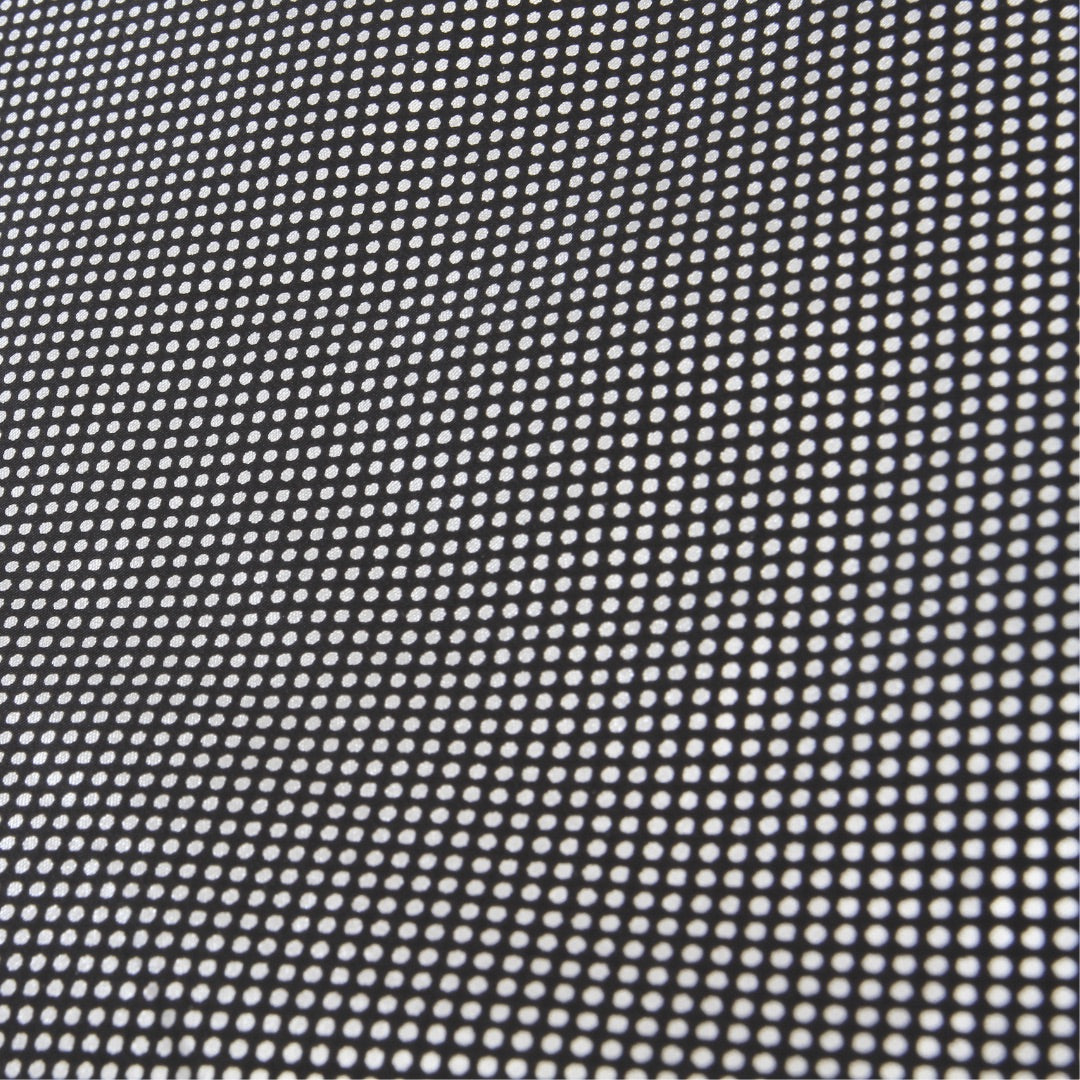 Silverlining technology
The inside of the body warmer consists of silverlining technology. This ensures that you stay nice and warm even without turning on the body warmer!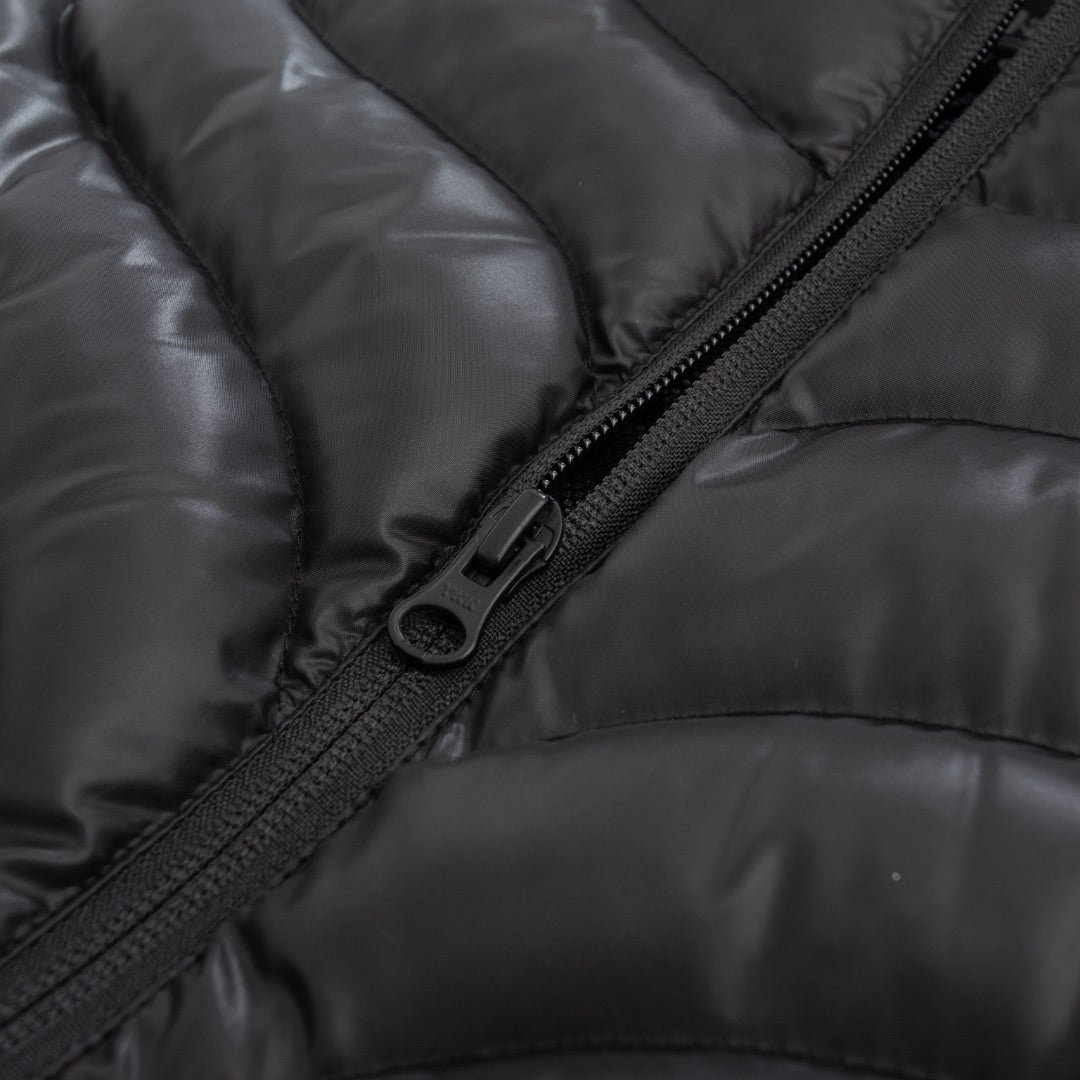 Highest quality zipper
We only use YKK and SBB fibers. These zippers are durable and have a long lifespan.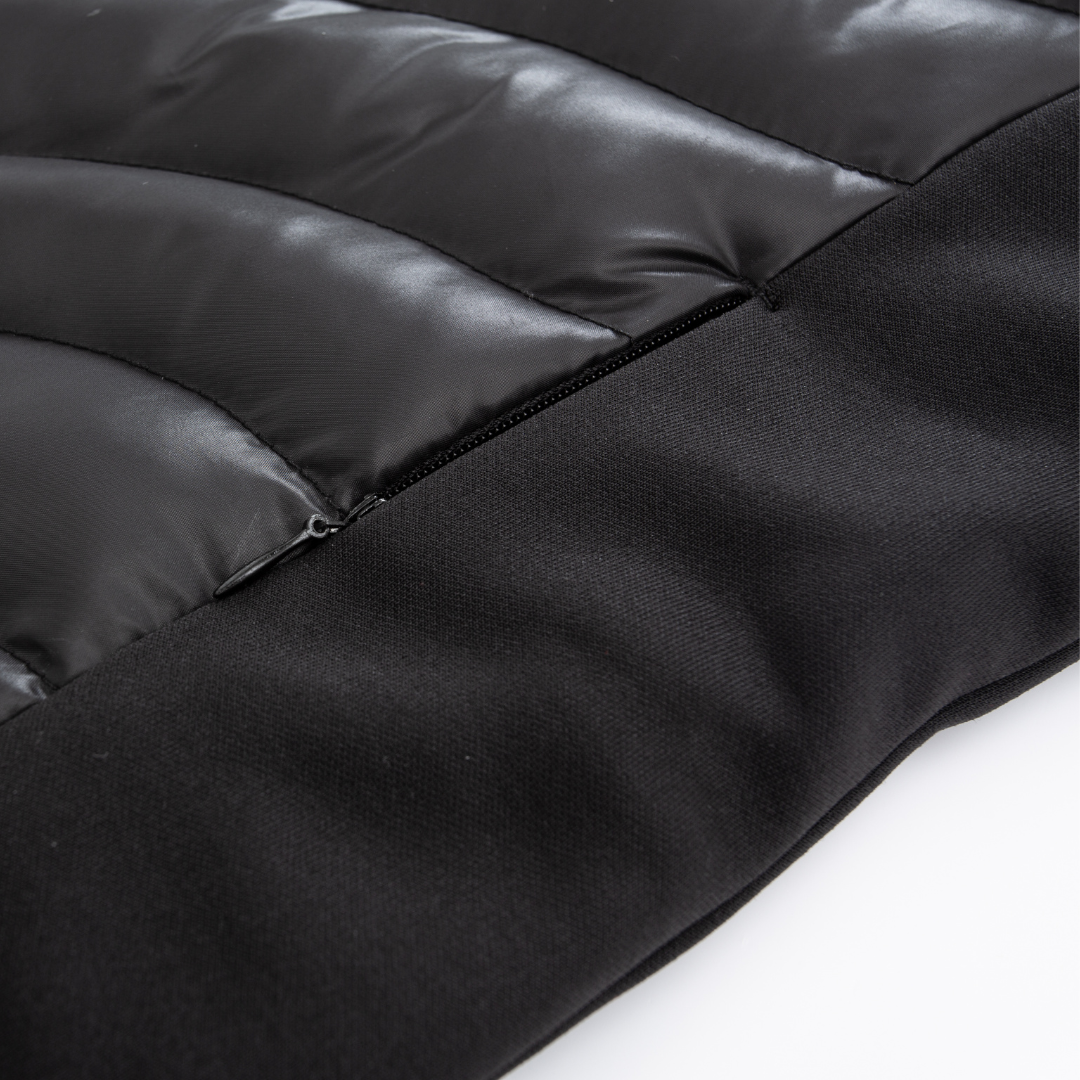 Stretch panels
To have the ultimate warmth experience, the body warmer is equipped with stretch panels on the side. This means that the body warmer always fits well and you can enjoy the warmth even more.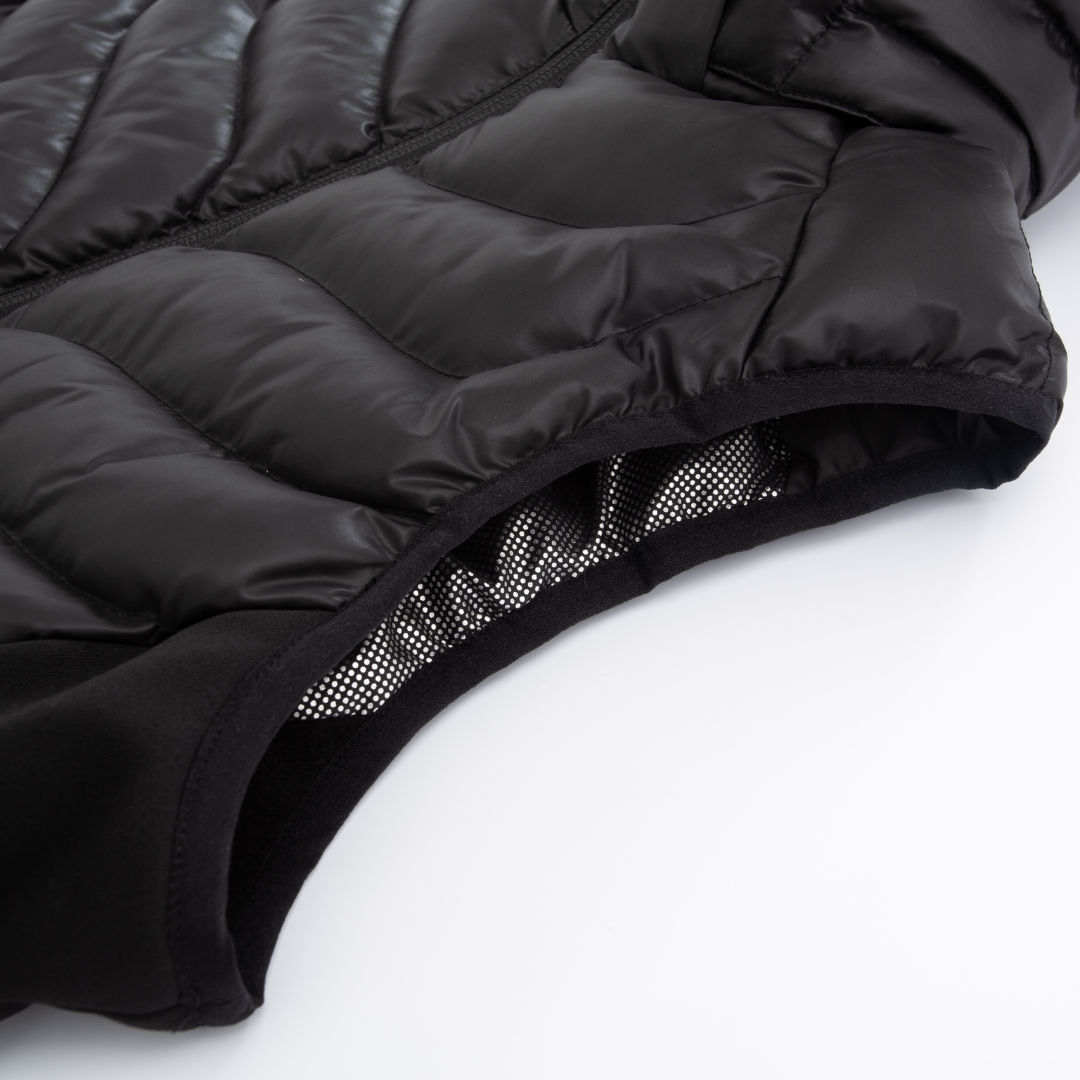 Elastic exterior
There is elastic material around the armhole that ensures that the body warmer fits well and that no cold air can get in and warm air can get out. This way you stay extra warm!